How Kanro supports education
We want our candies to be the spark that bring people closer together. Because of that, we've developed a unique educational program that communicates the importance of human relationships to the children who will lead the next generation.
We send Kanro employees out to local schools to teach them about how we make candy as well as their work in research, planning, production, and sales. Our hope is that these talks play a role in helping kids grow up healthy and strong.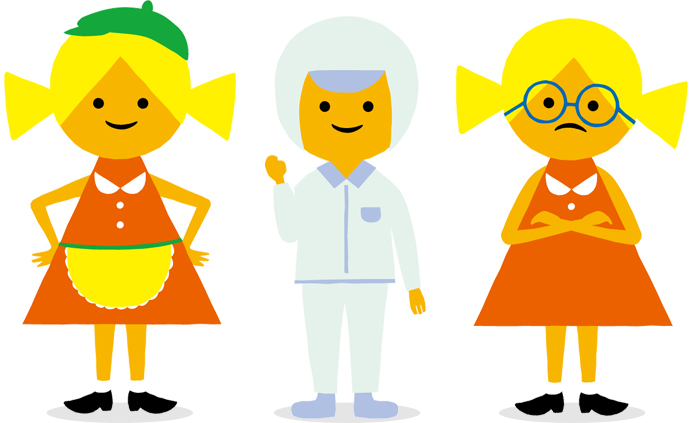 Program details

Typically when we see products in a supermarket or convenience store, we have no idea how many people worked together behind the scenes to put those products where they are. With this program, we teach kids about this process in the hopes that they will come to understand the importance of human relationships. We also teach them that communication is the key to bringing people together, so that the program inspires them to grow into the kinds of people that routinely reach out to others.

The hidden world of Kanro Kyandi

Kids get to experience the series of corporate activities that go into creating Kanro candies and putting them into customers' hands.

カンロこども社員

183

名(2018年1月まで)

※

カンロこども社員とは「カンロ飴を届けよう!~キャンディの裏側~」プログラムの修了者とします。