Basic policy
Kanro aims to mitigate environmental load in every process of its business activities. We also work to proactively collaborate with the supply chain to realize the fair and sustainable procurement of raw materials.
Social issues
The raw materials of "sugar," the foundation of Kanro's business, are crops such as sugar beets and corn. In addition, herbs are used in "Kenko Nodoame" and dairy products are used in "Kinno Milk" as raw materials, etc. As such, the blessings of nature are indispensable for our products. Kanro believes it is important to protect and nurture the global environment in order to deliver our products to customers in the future. On the other hand in manufacturing products, we need a great deal of energy to be used in the air conditioning equipment, the boiling down and cooling of raw materials, etc. Materials to wrap candy are also a must. Efficient production, the appropriate use of raw materials, etc., efforts to reduce waste as much as possible and the mitigation of environmental load are also important duties of Kanro as a manufacturer.
Materiality
Waste water and food
Climate change
Promotion of suppliers'CSR
Sustainable procurement of raw materials
KPI
Reduce food waste by 20% (per unit of sales)* compared with 2015 by 2030
Reduce the CO2 emissions (at production plants) by 20% compared with 2015 by 2030
Approach
Reducing Food Loss
Recycling
We use thermal recycling to eliminate the discharge of product loss generated in the candy production process as waste material.
We have installed a candy wrapper peeling machine that can be used for individually-wrapped products to process the wrapper and contents separately.
Use of Food Banks
Many food products cannot be sold on the market for various reasons, even when still within their best before date s. Kanro supports food banks, organizations that distribute food to welfare facilities and to the poor.
Kanro has been working with Second Harvest Japan since late 2017. We will continue to build internal systems that sustain our efforts to give back to society while reducing waste.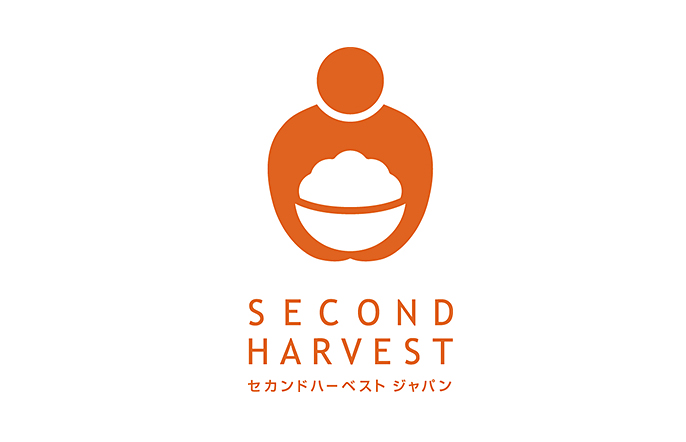 Extension of Best Before Dates
Kanro extends the best before dates of products, once we have ensured that extended dates will not affect product quality. In this way, we are reducing waste due to expired products.
海苔のはさみ焼き梅味 : Extended from 11 months to 16 months (beginning March 2015)
プチポリ納豆スナック醤油味 : Extended from 6 months to 12 months (beginning September 2015)
56gピュレグミ : Extended from 8 months to 9 months (beginning February 2015)
Promoting Clean Energy
The increasing focus on clean energy in recent years reflects growing concerns about environmental and natural resource issues .
Kanro installed solar panels at our Asahi Plant and Hikari Plant in June 2015 and June 2019, respectively.
The electricity generated by these panels are supplied to electric companies and used within our production facilities with a view to environmental protection.
We have also installed monitoring equipment in our plants so employees can tell at a glance exactly how much power is being used each day.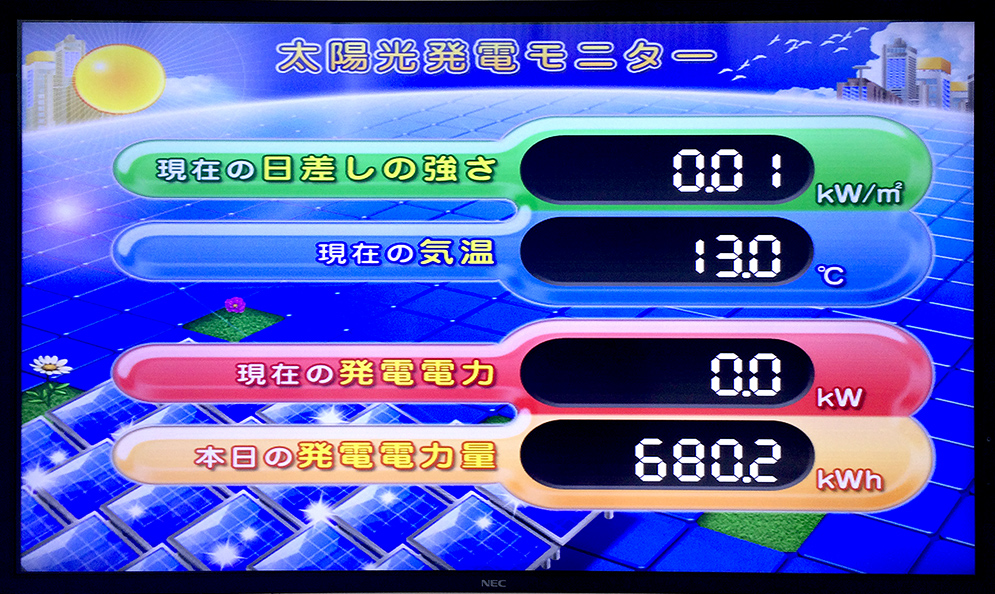 ISO14001
The International Organization for Standardization (ISO) is an international body that develops and publishes international standards. ISO14000 collectively refers to a series of standards related to environmental management.
Certification
JIS Q 14001:2015 (ISO14001:2015)
Registration No.
JSAE 204
Date certified
February 23, 2000
Registered
company
Hikari Plant, Kanro Inc. (568 Takao, Kozuo, Hikari-shi, Yamaguchi Prefecture)
Registered scope
Candy production
Certification
registry
Japanese Standards Association

Certification
JIS Q 14001:2015(ISO14001:2015)
Registration No.
JSAE 351
Date certified
February 23, 2001(Matsumoto Plant)
November 29, 2011(Asahi Plant)
Registered
company
Registered company: Matsumoto Plant and Asahi Plant, Kanro Inc.
Matsumoto Plant (6002-4 Sasaga, Matsumoto-shi, Nagano Prefecture)
Asahi Plant (2216-1 Yanakubo, Komi, Asahi-mura, Higashichikuma-gun, Nagano Prefecture)
Registered scope
Candy production
Registered scope at each site
Matsumoto Plant: Candy production
Asahi Plant: Production of gummi candy
Certification
registry
Japanese Standards Association

The symbol above certifies that the environmental management systems at all of Kanro's business locations are registered with the Japanese Standards Association.
Reducing the Environmental Impact of Packaging
The world faces a number of social and environmental issues , including global warming induced by climate change, the impact of plastic waste, and so on.
Since 2013, Kanro has been striving to reduce the thickness of the packaging and wrappers we use.
We will continue to reduce the weight and simplify packaging. We are also developing recyclable containers, materials to replace plastics, and next-generation containers.
Some Applicable Products
ノンシュガー果実のど飴
ノンシュガースーパーメントール
ノンシュガー茶館シリーズ
金のミルクキャンディ
金のミルクキャンディ抹茶
ボイスケアのど飴