Our candy puts smiles
on children's faces everywhere!!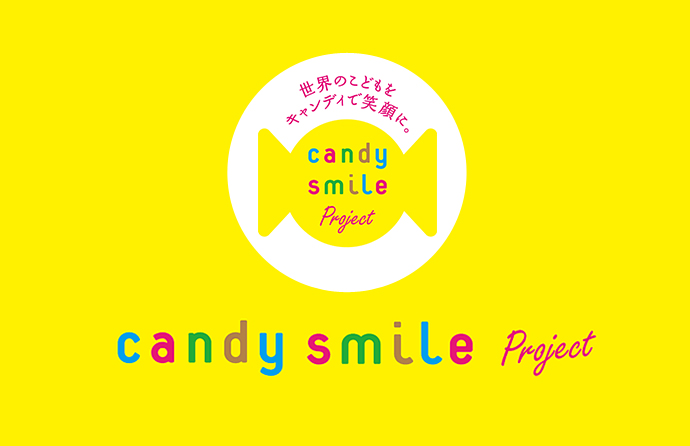 Our activities
Since 2015, Kanro has been working in partnership with Save the Children Japan to launch activities designed to bring smiles to children's' faces. A portion of our proceeds from select products is donated to this organization so that they can help keep children everywhere--both in Japan and around the world--happy and healthy.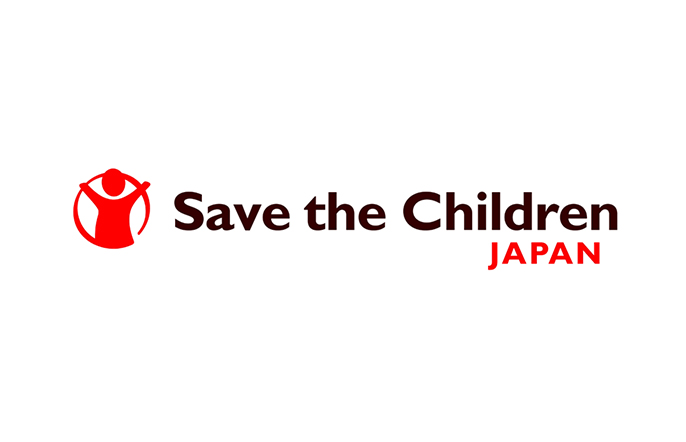 About Save the Children
Save the Children is an international organization dedicated to supporting children. Recognized by the United Nations, its thirty member organizations are active in some 120 countries and regions around the world--including Japan, the UK, and the United States.
Save the Children Japan was established in 1986 as one of the member organizations of the Save the Children Alliance. Here in Japan, it has been primarily working to care for, educate, and create supportive environments for children in the wake of the Great East Japan Earthquake. Overseas, Save the Children Japan is active in children's health, nutrition, and education programs--particularly in Asia and Africa.
We support activities
to end hunger!!
Our activities
Kanro serves as a partner in the activities of the UN World Food Programme, the United Nations organization dedicated to fighting hunger. With one out of every eight people on the planet suffering from lack of food, the WFP takes steps to end world hunger for good.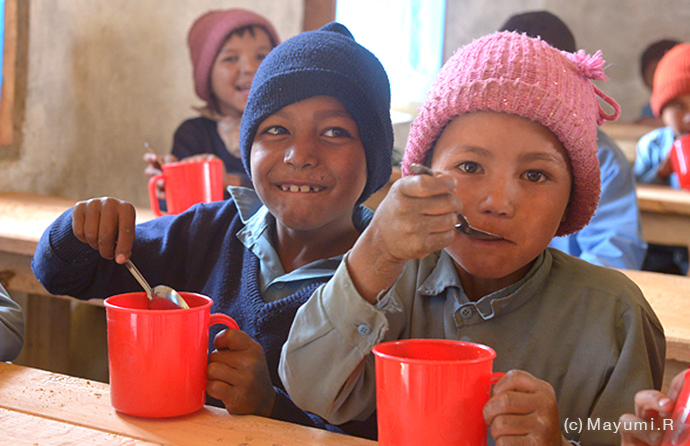 School Meal Program
One of the programs being implemented by the UN World Food Programme is the School Meal Program. In many places in Africa, for example, impoverished families are frequently forced to put even small children to work, making it impossible for them to attend school. Providing meals at school encourages children to go. In short, school meals not only fill hungry tummies and provide important nutrition, but also promote education.
The UN World Food Programme currently distributes school meals to more than 20 million children in about sixty countries worldwide.
We're part of
the Red Cup Campaign!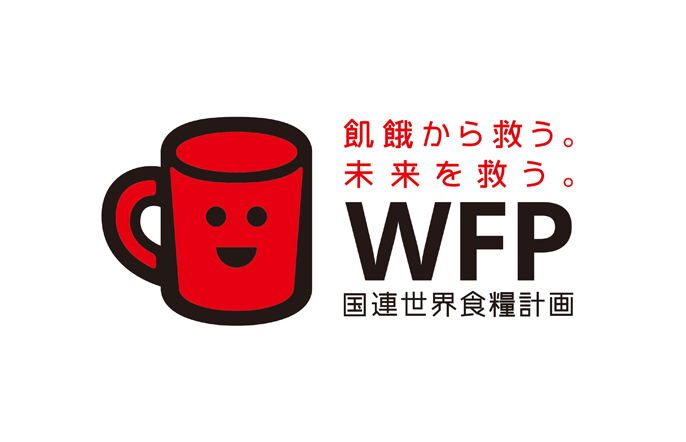 About the campaign
The red mug used to serve school meals is the official symbol of the Red Cup Campaign. Companies that support the School Meal Program sell products bearing this symbol and donate a portion of the proceeds. This not only provides financial support to increase the program's reach, but also helps promote awareness of child hunger. Kanro has been participating in the Red Cup Campaign since 2014.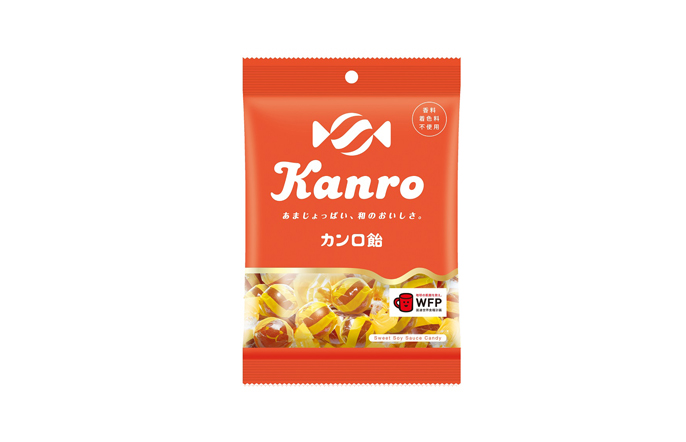 Red Cup Campaign product
Kanro Kyandi: (140-gram bag)
Period: Scheduled for March 2014
During the campaign period, a portion of proceeds from the sale of Kanro Kyandi will be donated to the School Meal Program.
Now supporting
food bank activities
Our activities
One in eight people worldwide do not get enough to eat and suffer from malnutrition. Japan is not immune to hunger, either. Even here, there are said to be some 20 million people living below the poverty line (relative poverty rate of 16.0% according to data collected by the Ministry of Health, Labor and Welfare).
Meanwhile, Japan throws away 18 million tons of food annually. Five to eight million tons of that food is perfectly fine to eat--and thrown away simply because it is excessive stock, has passed the sell-by date at retailers, has damaged packaging, and so on. Food bank programs have sprung up in response to this situation. Food banks collect food products that cannot be distributed in the market for a variety of reasons (despite the fact that they are not yet expired) and distribute them to social service organizations and the poor. At the end of 2016, Kanro began its own food bank program thanks to cooperation from an organization called Second Harvest Japan.
Although these efforts have just begun, we are optimistic that they will allow us to reduce waste while making a social contribution. We are currently putting the necessary internal structures in place to ensure their ongoing success.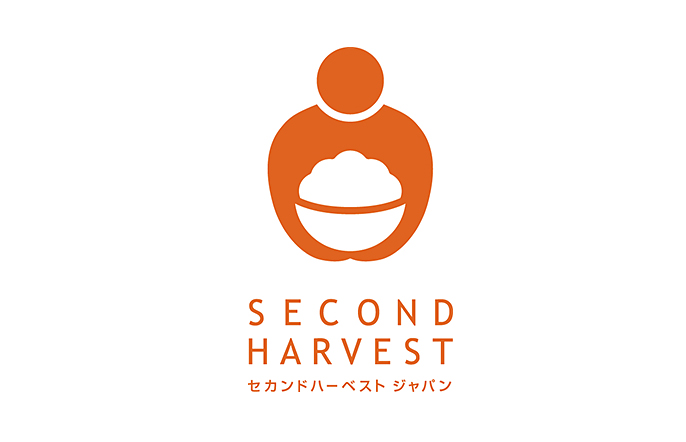 Group information
Second Harvest Japan (2HJ)
Location: Asakusabashi, Taito-ku, Tokyo
Established: 2000
Second Harvest Japan is the first nonprofit organization to set up a food bank in Japan. Their activities reach nationwide, with a particular focus on the Kanto region. The group handled 3,152 tons of food in 2012.