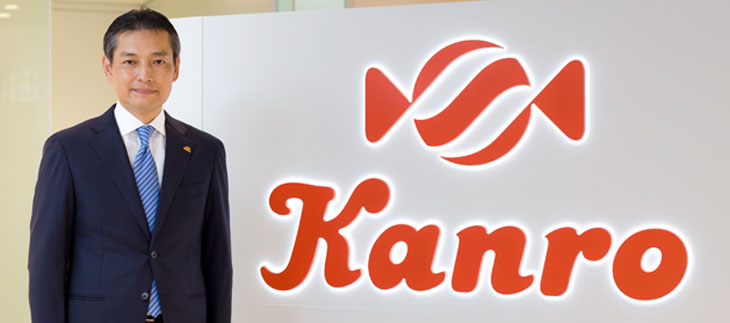 We sincerely hope for the early recovery of those who have been affected by the novel coronavirus disease (COVID-19) and those who are having difficulties due to the spread of infection, and that COVID-19 will come under control quickly.
Under our medium-term corporate strategy "NewKANRO 2021," we promoted measures for the two initiatives of "Growth strategy" and "Reinforcement of management base." For our management policy in FY2021, which was the final year of the strategy plan, we worked to further cultivate and spread "Brand-centric management" and "Sustainable management," as well as to create new value for customers by boosting "Digital marketing." As a result of these efforts, our business performance in FY2021 saw significant growth mainly in the gummy market for both our existing brands and new brands with increased revenue and income.
We will be celebrating the 110th anniversary of Kanro in FY2022. After reflecting on the path that we have traveled so far, we have formulated our corporate purpose with the goal of putting into words our aspirations for the future, with that purpose being: Sweeten the Future. With this purpose as our starting point, we declared in our 2024 medium-term corporate strategy that we are aiming to be a purpose-driven company and we will strive to contribute to a sustainable future for our society and its people.
Please continue to have high expectations for Kanro in the future.
Kazuyasu Misu
CEO, Kanro Inc.
March 2022