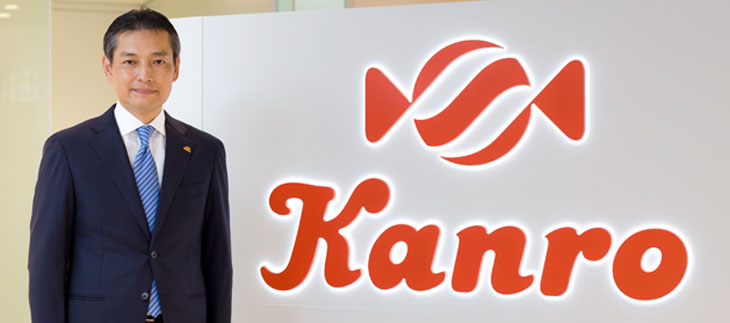 We sincerely hope for the early recovery of those who have been affected by the novel coronavirus disease (COVID-19) and those who are having difficulties due to the spread of infection, and that COVID-19 will come under control quickly.
We have been aggressively engaging in the two management policies as follows: "Thoroughly implementing and strengthening the brand-centric management" as our "Growth strategy," and "Thoroughly implementing and strengthening the sustainable management" as our "Reinforcement of management base."
In FY2020, amid a slump in the market overall due to the impact of COVID-19, both revenue and income decreased, however, owing to the strong performance of our mainstay gummy brand, we were able to remain No.1 in the candy category in terms of share of amount of sales.
In FY2021, in addition to digging deeper and spreading "brand-centric management" and "sustainable management," which were spread and strengthened up until last year as a management policy, we will work to create new value for customers with this year as a year of reform, and aim to be the No.1 candy manufacturer by "propelling digital marketing with the aim of creating and providing special experiential value that makes use of customers' opinions that were collected using digital contact points."
We work to exceed your expectations with our delicious products.
Kazuyasu Misu
CEO, Kanro Inc.
March 2021